Responsive Search Ads: A Guide to Creating Effective Google Ads Campaigns
Responsive Search Ads are available for both advertising and display campaigns. They serve to show relevant ads by building dynamic forms of it. The format of each of these can vary in shape, size and appearance according to the interests of each particular user.
These types of ads have the characteristic that they adapt to the place where they are going to be shown to the public, be it a mobile device or a desktop computer. The design and style are fully adaptable wherever they are displayed. Being able to configure the appearance of these ads is key to obtaining the best results in term of marketing.
And is that by configuring responsive search ads you can make it appear as a small box on one website or as a very large advertisement on another.
To achieve this, you must specify in the configuration which aspects you want to show as titles, descriptions, logos and images. "Google ad" is the tool in charge of configuring all these aspects.
Learn more about responsive search ads
Responsive search ads in Google Ads allow you to specify a very wide variety of titles and descriptions that appear in different combinations that are updated and optimized by the same system. This gives users a totally relevant message based on the query you are doing.
This type of ad is adapted to the screen of each device such as a mobile phone, a computer or a tablet. This offers an advantage that is that it has more space to display all the advertising messages . At the same time, it allows you to compete in more auctions by matching more searches.
With responsive search ads, companies' marketing campaigns pay off heavily.
This happens because the ads are better matched to the search terms of the customers. Responsive Search Ads differ fromExpanded Text Ads by two main factors, which are more space and greater flexibility.
Responsive search ads features for Google Ads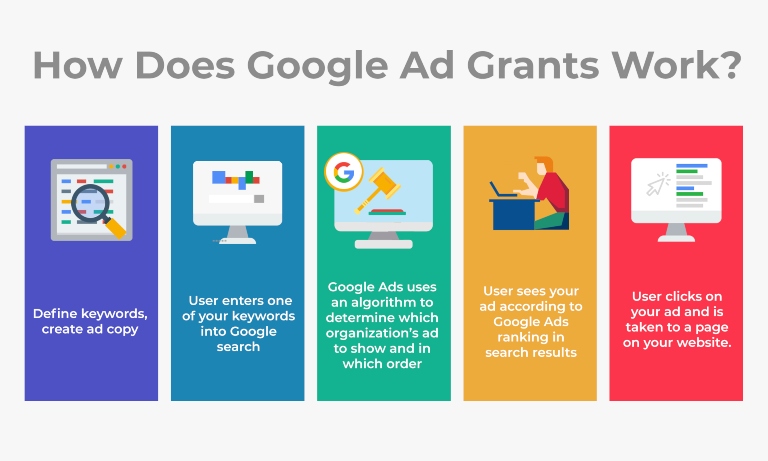 Among the most outstanding features that these types of ads provide is that you can create up to 15 titles of up to a total of 30 characters each.
4 descriptions of 90 characters can also be displayed. Another important point is that within those numbers you must supply 5 different titles that are not repeated.
And it is that Google Ads gives the option of being able to manage and control these ads. Similarly, it offers the possibility of setting the first three positions of the titles or two of the descriptions.
When you finish creating an ad, there is a box indicating the effectiveness that the ad will have, which can be low, medium or high. It also offers help for the most inexperienced in the use of the tool, since it tells you that it needs to improve the ranking.
Benefits of responsive search ads
There are several benefits of this type of marketing strategy for brands, but the following are undoubtedly the most important to take into account:
Help improve the performance of your campaigns.
More text equals more space in the Google search bar , which will show organic results and other types of ads.
There is no A/B Test to determine the effectiveness of this strategy or the highest performing ad.
You have greater control and administration of the ads . Helps to learn to use the platform efficiently.
Google recommends creating responsive search ads because having these types of ads will make the brand leap compared to others.
Save time by including multiple title and description options that give your ads the opportunity to compete in more auctions and match many more searches.
It serves to attract many more clicks and conversions than traditional ads. Helps improve the response of the ad set.
Guide to creating effective campaigns in Google Ads: responsive search ads
To create responsive search ads in Google Ads, you must click on the top left on ads and extensions. Then click the button with the (+) symbol and select Responsive Search Ad.
Then you can include the URL and path text of the display ad. As you enter all this information, you will see a preview of the ad on the right side of the screen.
Then, you can proceed to create the titles and descriptions for each particular ad. Between 3 and 15 different options must be entered. As for the descriptions they should have between 2 and 4 options. Later you can click on the save button.
To have the best results in terms of marketing, some very important factors must be taken into account, such as the following:
1.- Set goals in responsive search ads
Setting realistic and achievable business goals is first and foremost for any Google Ads or marketing campaign. Keep in mind that Google Ads campaigns are very versatile because they can be used to reach anyone in any space of the conversion funnel.
The first step is to act on the last phase of the conversion funnel, this allows good results and high rates of effectiveness.
The only downside is that the competition can be very strong and high. Many choose to use Google Ads as a strategy to reinforce another inbound marketing with the use of keywords. The competition in these cases and the costs are lower.
2.- Research keywords
Having certain good Keywords can be the difference between the success or not of a marketing campaign. You can make a list of words and go one by one analyzing their impact. To decide which keywords to use, these aspects can be taken into account:
The competition and price of the click: With the ROI data , the click-through rate and the conversion you can determine what is the minimum price per campaign to use.
Search volume: At this point you have to ask yourself if you get enough attention to use that word.
Intent: It is about knowing the interests of the users, knowing their needs and then satisfying them.
3.- The structure of the account
To use Google Ads you must know 100% of the account with which you are going to work. And is that each objective will have a separate campaign. At this point, you can configure several options such as the type of campaign, either search as or display.
The location is another important piece of information, since this way you can eliminate unwanted clicks from other places, the language, the bid strategy if it is manual or automatic, the devices and the daily budget.
4.- Do A / B test
Although this type of testing is not mandatory, it is used to optimize Google Ads campaigns. The purpose of this is very simple and it is about doing tests to determine the effectiveness of some key elements of the ads such as CTAs, titles, descriptions etc.
Two identical ads will be placed, but only by changing the element to be analyzed to see how the public and the same campaign are developing.
In this way, it is possible to determine with less effort and more clearly which campaigns are going to work best or are working.
5.- Write attractive texts and advertisements
Creating messages that focus on meeting user needs is key. Users are determined to respond best to ads that meet a specific need. Also linking the titles with the description of the ads and with the keywords will make them much more attractive.
Using clear and eye-catching CTAs is critical to achieving good marketing results. A generic call is not as effective as a more personalized and optimized one. Verifying the quality of the ad allows obtaining statistics on the reaction of users to them.
Another important aspect is to create messages that always keep the brand, its mission, vision and values ​​in mind. It is a form of branded content, but applied to the world of advertisements.
6.- Evaluate the results

Don't make the mistake of running a Google Ads and Responsive Search Ads campaign and then forgetting about it for a while. Having habits to frequently review the operation of a campaign can be decisive. A good time to review such campaigns is at the end of each calendar month.
Google Ads offers many metrics that can be observed at the same time. It is almost impossible to have them all in mind and therefore, it is key to determine which are the most important KPIs and that they are aligned with the stipulated objectives.
Do you need to manage your Google Ads campaigns? At Digitalfutur we carry out a continuous optimization process with internally developed strategies to maximize the effectiveness of your campaigns. Capture more clients and expand your business network in Google Adwords with our help.